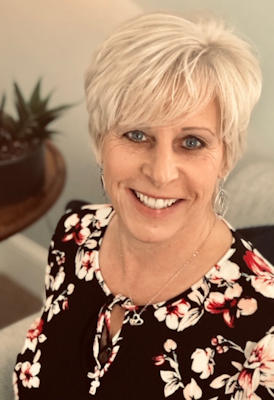 Couples work is for you if:
You want to enrich a relationship
You are beginning a relationship you want to keep
You are close to breaking up and want clarification as well as help
You want to resolve conflicts and rediscover joy, understanding, passion, and fun in your relationship
You want to model a mutually respectful, caring relationship for your children.
Goals of Couples Services Include but are not limited to:
Building a more vibrant relationship
Creating and enhancing trust, respect, mutual regard, safety, and intimacy
Support to facilitate your developing skills and communication tools to build lasting, positive relationships and resolving hurt to create a safe, nurturing a relationship that allows both partners and the relationship to grow.
The different ways I work with Couples include:
Couples Therapy scheduled in a traditional format
Couples Intensives
Private Getting The Love You Want Workshops
Getting The Love You Want Workshops
Couples Therapy
As a Certified Imago Relationship Therapist, I will guide you to utilize Imago Relationship Therapy to help safely explore challenges, process options, and find alternatives to current struggles and reoccurring issues. As therapy progresses couples develop a deeper understanding of each other and the self. Together you will learn skills, positive communication techniques to uncover hidden hurt and desires to develop an understanding and compassion for each other. This leads to a more vibrant relationship filled with trust, safety, intimacy, fun, and a shared vision. As a Certified Imago Therapist, I will help you integrate new, effective skills to make your relationship one of the respectful behaviors and honoring attitudes. During our time together in couples therapy, you will learn to remain connected to each other even through challenges. During couples therapy, we explore and practice ways to help you value each other and create a relationship based on your mutual goals. We will work to help you learn to bridge the gap that has created conflict between you with understanding, empathy and mutual respect.
Couples Intensives vs Private Getting the Love You Want Workshop
I'm often asked to clarify the difference between a private workshop and a private intensive. Private workshops are when you and your partner are privately taken through the Getting The Love You Want weekend workshop for couples. Private intensives are for couples who are somewhat familiar with the basic Imago theory and the intentional Imago dialogue. Either because they've attended a Getting The Love You Want workshop and/or worked with me or another Imago therapist 1-4 sessions dependent on each situation.
Intensives are also more flexible in how long the sessions last. They are tailored to meet each couple's unique needs. They are designed to deeply explore, discover, and compassionately address the specific obstacles you and your partner repeatedly encounter; the ones that will continue obstructing you from having your dream relationship.
We spend one or two days together going deep in your pain so that the pain can be healed and the goodness amplified. You and your partner will be asked to be courageous in discovering and then unpacking your OWN baggage you've brought to the relationship. I will then assist you in very compassionately clearing out any leftover wreckage from your past. Letting go of what you don't need anymore and gently exploring what might be a bit more difficult to let go of we work together to unfold reasons, often unconscious, for current day issues. This work is profound, potent, tender and lasting.
So even if you are already working with another couples therapist, this program may be right for you. Many couples participate in an intensive and then return to their own treatment with adjudicative tools and insight. Please discuss this with your therapist before contacting us.
Private Intensives are facilitated by me and held in my office in Washington.
Getting The Love You Want Couples Workshop
Please use the contact form on the Contact Tru page to contact Trudy about registering for workshops.
Have you ever wondered what it actually takes to be in a successful, committed relationship? Or have you questioned how to overcome obstacles to the happiness you hoped for in your relationship? Or maybe you have asked yourself or your partner how to create the relationship you have always wanted that promotes personal change and growth. If any of these are true of you then you will benefit from this workshop.
This is a life changing 20 hours for couples in any stage of a relationship you "want to get it right". experience based on Imago Relationship Therapy developed by Dr. Harville Hendrix and Helen LaKelly Hunt that will help where you need help, heal what hurts, celebrate and expand on what works, and develop knowledge and skills that will make you a healthier person, better partner, and more attuned, effective parent.
This workshop is facilitated in a structured format. While Getting The Love You Want workshop is offered in a group setting you only share with the group if desired during feedback options. No disclosure is necessary and your privacy is always respected. You are not expected or required to share any information with the group unless you choose. The personal work you do will be shared with your partner in a safe and confidential manner. This workshop is uniquely designed to teach you how to move beyond confusion and disillusion with sensitivity and understanding of how that happened in the first place. The underpinnings of how patterns, wounds, and strengths born of childhood and socialization have affected your relationship patterns will be uncovered as you learn and practice new, effective communication skills, explore and experience respectful behaviors to resolve conflict, and discover ways to remain connected even through troubling times. All of this information is synthesized in an easy to understand format to help you co-create a more vibrant relationship of hope, trust, safety, intimacy, and fun. There is no need to stay stuck or repeat negative patterns when uncovering how you got where you are, and learning how to be where you want, is so easy and fun. This workshop is based on the best-seller by the same name and only given by highly trained Certified Imago Relationship Therapists who have additional training via the Institute of Imago Relationship Therapy to become Certified Getting the Love You Want Workshop Presenters.
While this is an educational workshop and not considered therapy, it has been compared to 3-6 months of weekly two-hour couples therapy sessions. This workshop is carefully formatted to help you learn how to:
Tackle tough issues with sensitivity
Communicate effectively
Establish deeper levels of trust
Regain and enhance passion, fun, and hope
View your partner as a resource for healing
Rediscover the wonder and beauty of your relationship
Create a positive relationship for your children
Understand what influences your decisions
Embrace your own uniqueness while honoring your partner's uniqueness
Uncover hidden motives that cause power struggles and how to resolve those
Learn to repair hurt and improve intimacy
Keep your relationship alive and thriving no matter how long you have been together
Trudy has over 20 years experience working with individuals, couples, and families. In addition to clinical work, Trudy provides community crisis intervention services, consultation, workshops and seminars to churches, businesses, schools, and community groups/organizations, on various topics related to relationship issues, personal growth, trauma, parenting and recovery.