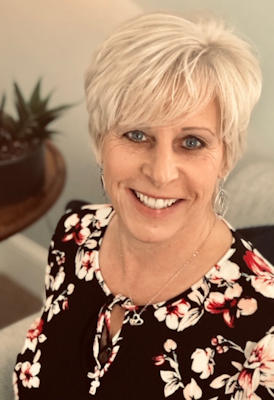 During individual counseling, your goals are valued. Treatment is developed based on your needs. We will establish a plan that works best with your personality, values, and belief systems. Counseling is a collaborative process to identify and explore life experiences, stressors, and obstacles that are getting in your way. We will use an integrative approach depending on your goals and our decision based on those goals. It may include Imago, EMDR, DNMS, and/or other modalities to help resolve long-standing issues as well as coping skills to work through current situational issues. Individual counseling can help you develop a more conscious awareness of yourself, develop personal growth, and heal emotional hurt. Everyone experiences life's obstacles. Those obstacles and how they are experienced are unique to each person. During individual counseling, we will work together to identify what is working for you and what is not. You will be accepted where you are to develop a more balanced perspective to heal those hurts, deal with frustrations and resolve problems. I will help you develop and enhance positive growth and personal strength to heal and continue with good self-care.
Some of the many issues counseling can help with are:
Feeling overwhelmed, discouraged, sad, tearful
Being anxious or overly afraid
Acting defensive and irritable
Having difficulty parenting or step-parenting
Changing life roles
Alcohol and drug problems
Experiencing difficulty in school
Feeling like you don't fit in
Coping with personal sickness or caregiving duties
Learning to cope with physical pain from injury or illness
Legal problems
Feeling lonely and isolated
Feeling like no one could understand and even you aren't sure why you are not feeling well
Experiencing traumatic events
Wanting to identify and resolve old issues from the past that keep creeping back in your life
Relationship problems
Financial strains
Having trouble sleeping
Noticing habits that have become obsessive or unhealthy
Being confused or forgetful
Having mood swings
Fatigue
Having difficulty concentrating or sleeping
Chaos in personal relationships
Life changes
Worry
Personal loss
Communication problem
Adult survivor issues
Family conflict
Job-related stress
Don't let these or other problems drain and worry you. Call for assistance with a caring, trained professional… (252) 974-0322.
Accreditations and more…
Certified Imago Relationship Therapist
Certified Getting The Love You Want Workshop Presenter
DNMS Therapist
EMDR Therapist
Counseling and Consulting for Individuals, Couples, Families & Groups
Psychotherapy
EAP Specialist
Corporate Coach
Workshops & Seminars
Workshops
Trudy has over 20 years experience working with individuals, couples, and families. In addition to clinical work, Trudy provides community crisis intervention services, consultation, workshops and seminars to churches, businesses, schools, and community groups/organizations, on various topics related to relationship issues, personal growth, trauma, parenting and recovery.